Welcome to the Neuropsychology of Decision-Making Lab
The broad goal of the neuropsychology of decision-making laboratory, led by Dr. Stacey Wood, is to examine decision making from a lifespan perspective. We know the brain changes as people age, but so do their experiences and motivations. The lab has been involved in projects that examine basic changes in decision-making as individuals age in the areas of risk and choice. We have also completed a number of applied projects including examining insurance purchases by older adults (Medicare), financial capacity, and risk for financial exploitation. Our lab is located in Steele Hall on Scripps College's campus.
Pi-Ju (Marian) Liu, PhD
Dr. Liu is an Assistant Professor of Nursing at Purdue University. Elder justice is my research focus, covering topics on elder abuse/neglect and Medicare/Medi-Cal healthcare policy. Identifying risk and protective factors of potential elder financial exploitation victims constituted my dissertation, and I have been investigating abuser risk and strength using the Elder Abuse Decision Support System (http://eadss.org/). Additionally, I work with researchers from UCSF and UC Berkeley to evaluate California's Coordinated Care Initiative for seniors and people with disabilities (http://www.thescanfoundation.org/evaluating-medicare-medicaid-integration). My ultimate goal in conducting elder justice research is to empower older adults to live in a society with social justice.
Yaniv Hanoch
Dr. Hanoch is an Associate Professor in risk Management at Southampton Business School. Yaniv Hanoch is a professor of decision science at Plymouth University's School of Psychology in the UK. He is a published author on the topic of behavioral economics and healthy behaviors and actively contributes journal research. Dr. Hanoch received his Ph.D. from the University of Haifa in 2004. He also completed the UCLA/RAND Post-Doctoral Training Program in Public Health from the Department of Health Services at the UCLA School of Public Health. Dr. Hanoch's research interests include bounded rationality; older adults decision-making; medical decision making; risk-taking; offenders/ex-offenders risk taking and decision making. He was a recipient of the Robert Wood Johnson Foundation Investigator Award in Health Policy Research.
Vani Bhatia Dewan
Vani Dewan studied Computational Neuroscience and Music at Scripps College in southern California and plans to pursue a PhD and research career in Neuroscience. Her research interests include music cognition, neuropsychiatry, cultural neuroscience, neuro-inspired technology, and neuroimaging. She is most excited by how interdisciplinary and progressive the field is. Other passions include DJing, sunsets, and quality time."
Lukas Klapatch
Lukas Klapatch is currently pursuing a Ph.D. in Applied Cognitive Psychology as well as a M.S. in Data Science & Analytics at Claremont Graduate University. He is from Leominster, MA and is very interested in User Experience research. His research interests include memory and aging, decision-making, signal detection theory, marketing research, user-experience research, and data analytics.. In his spare time he enjoys relaxing at coffee shops, hiking, and traveling.
Joshua Paul
Joshua Paul is a PhD student in the Social Psychology program of Claremont Graduate University. He holds an MA in Social Psychology and Evaluation from CGU and a BA in Liberal Arts from St. John's College, Annapolis. His research interests include the interactions between social biases and motivational processes and the applications of these principles to decision-making and health disparities.
David Hengerer
David is a student in the Applied Cognitive Psychology Ph.D program at Claremont Graduate University. He is from Bethesda MD. David's research interests include autobiographical memory, external memory, and decision-making. In his spare time, David enjoys reading and taking his dog for walks.
Pearl Park
Pearl Park is a sophomore at Claremont McKenna College majoring in Economics and Psychology. Pearl is from San Diego, CA and hopes to gain an MBA and eventually work in marketing or consulting. Her research interests include decision-making and aging, and the neuropsychology of scam susceptibility. In her spare time, she enjoys going to the beach, listening to music, and watching political comedy shows.
Kaitlyn Zeichick
Kaitlyn Zeichick is a junior at Scripps college double majoring in Cognitive Science and Computer Science. She is from Chico, CA and hopes to pursue a doctorate degree in Computer Science Education. In her spare time, she enjoys rock-climbing, playing piano, and hiking.
Sophie Liles
Sophie Liles is a sophomore at Scripps College majoring in Psychology and minoring in Anthropology. She is originally from Plano, Texas but now lives in West Lafayette, Indiana. In her free time, she enjoys running on the cross country and track teams, singing in an acapella group, and reading.
Gabi Frassenei
Gabi Frassenei is a junior at Chapman University majoring in Psychology. She is primarily interested in clinical psychology, as well as forensic and abnormal psychology. After receiving her Bachelor of Arts in Psychology, she plans to pursue a doctorate degree in Clinical Psychology. During her minimal spare time, she enjoys dancing and drinking copious amounts of coffee.
Patricia Xi
Dr. Xi is currently an Assistant Professor of Psychology at Knox College. She received her Ph.D. in Applied Cognitive Psychology at Claremont Graduate University. Her research interests include memory and aging, cognitive aging, language and memory, and decision-making in older adults. In her spare time, Patricia enjoys cooking, baking, and sleeping!"
Alexa Johnson
Alexa Johnson is a junior at Scripps College and is originally from Washington state. She is majoring in Cognitive Science with a concentration in Computer Science and a minor in Psychology. She is especially interested in cognitive psychology as well as abnormal, personality, and social psychology. In her free time, she loves spending time with animals and relaxing by watching Netflix and playing video games.
Emily Mueller
Emily Mueller recently graduated from Scripps College after majoring in Neuroscience and Psychology. Emily is from Sonoma County, CA, and she hopes to pursue a doctorate degree in Neuroscience. Her research interests include decision-making and aging, and the neuropsychology of scam susceptibility. She is still currently involved in the lab and recently presented some of our work at The Gerontological Society of America (GSA)'s 2018 Annual Scientific Meeting. In her spare time, she enjoys indoor cycling, reading, and drinking coffee (but not all at the same time).
Caroline Joyce
Caroline graduated from Scripps College with a B.A. in Psychology. Caroline currently works for the Heart Center Research Program at Boston Children's Hospital, and she will begin her Master's of Public Health at the University of Pennsylvania in Fall of 2017!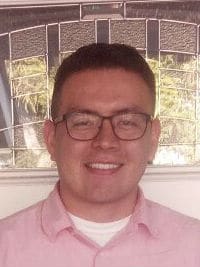 Lione North
After graduating with a Master's in Psychology from Claremont Graduate University, Lione accepted a position as Clinical Care Coordinator at Beacon Health Options.
Alice Mullin
Alice Mullin recently graduated with a B.A. in Psychology and a Media Studies minor from Scripps College. She is originally from Los Olivos, CA. She is very interested in all things research-related and hopes to get her doctorate in Clinical Psychology. She is currently working as a Project Coordinator in the Golden Bear Sleep and Mood Research Clinic. In her free time, Alice enjoys binge-watching Netflix, hanging out with dogs, and reading.
Sarah Williams
Sarah graduated with a B.A. in Psychology from Scripps College. She is currently an Integrity Analyst at Kickstarter!
Nina Pearce
Nina Pearce graduated with a B.A. in Psychology from Scripps College. She is currently in a Physician's Assistant program. She enjoys working with older adults and being part of a rapidly developing field of research. In her free time, she enjoys hiking, photography & going to the beach. She is originally from Honolulu, Hawaii.
Warren Szewczyk
Warren graduated from Pomona College with a Bachelor's in Neuroscience. He is currently working as a freelance writer and as a recruiter and behavioral intervention leader at a VA/UCLA schizophrenia lab.  
Other Previous Members include Sana Sra, Laurel Kitada, Becca Shope, Caroline Davis, and many others!

Current Project

The Psychology of Mass Market Scams (MMS)
Mass Marketing scams (MMS) extract an enormous financial, social, and physical toll on millions of individuals across the globe.  Yet, there is limited understanding of what factors contribute to an individual's likelihood to respond to these solicitations.  To address this gap, we have begun a new line of research designed to better understand the tactics used in MMS by the perpetrators as well as individual differences in susceptibility.  We have several projects in this line of research including an analysis of risk assessment, vulnerability in older adults, and interventions to decrease consumers' risk to these scams.
Past Projects

Identification of Risk and Preventive Factors for Elder Financial Exploitation
Financial elder exploitation (FE) is an increasing problem for vulnerable elders exploited by opportunists and for the social service and criminal justice system designed to protect them. According to a recent New York Times editorial; "the cost (of FE) , on top of the human suffering, is immense: in stolen and squandered savings; the strain on the court system from abusive guardianships; the cost to Medicare and Medicaid from fraud; and from the care of fleeced victims who end up destitute in nursing homes" (NYT March 16, 2011). FE has been defined as the illegal or improper use of vulnerable adults' funds or property for another person's profit or advantage (AARP, 2006; NCEA 1998). Basic research into the understanding of FE has been lacking until recently, in part because of difficulties in accurately defining and measuring FE, which can be challenging (Conrad et al., 2010). Recent work in the development of tools to track FE may allow for a more rigorous study of the specific cognitive changes that may increase risk to FE and the interaction between cognitive variables and other psychological variables that may increase susceptibility to FE. Further, we plan to examine variables that may be protective in a unique retirement community that emphasizes social engagement.

Medicare and Mouselab Project
For many years, people ages 65 and older have been able to purchase long-term care insurance from a private insurance company, to cover services that are not paid for by Medicare. In addition, beginning in 2006, people ages 65 and older who are covered by Medicare became eligible to purchase insurance coverage that pays for some of the costs of prescription drugs, also through private insurance companies. Mouselab is an online decision-style task designed to simulate the real-world Medicare choice environment. In this study, we are interested in how people make decisions when choosing insurance for prescription drug coverage and insurance for long-term care. A set of cognitive batteries is also administered to investigate relationships between decision-making and cognitive abilities.
Preferred Number of Options and Emotional Regulation Project
This is a sub-project of the Medicare and Mouselab Project. Through questionnaires, participants are asked about their preferred number of options for a Medicare prescription drug plan, a car, and a jar of jams. The importance of these items to individuals and emotions during the experiment are also inquired through self-report questionnaires. The main purpose of the study is to investigate the variation between older and younger adults' preferences for a number of options for different items, and developmental trajectories for emotional regulation.

Risky Decision-Making Project
This project investigates whether older adults are able to make good decisions when faced with risky decisions. Risky decision-making can be conceptualized in a dual-system model, which contrasts a deliberative system with a more emotion-based system. The two versions of the Columbia Card Task (CCT) were used to trigger either affective or deliberative decision-making. Self-Reported Decision Strategies were used to assess whether the two versions of the CCT evoked different aspects of the dual system in decision making. Additional individual measures of numeracy and working memory span were measured to see how they relate to the performance in the CCT. 
Participation & Volunteering

Interested in participating?
Our studies depend on the participation of adults ages 60 years old or older who live in the Los Angeles/Inland Empire area. Click here for more information on becoming a participant.
Interested in volunteering?
We welcome the help of undergraduate students. Please click here for more information or email stacey.wood99@gmail.com.